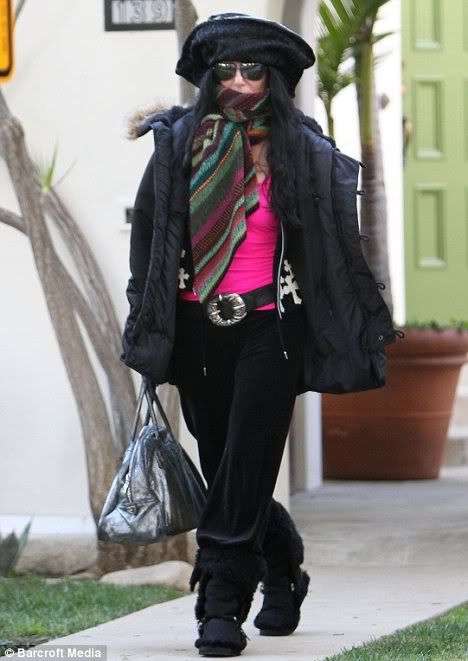 This picture we posted destroys all our beliefs about LA's mild climate.
It seems like chilly winter weather is taking its toll on the Eternal Icon who's hiding underneath all those layers of clothes.
Classy and sophisticated clothes, by the way.
Hints:
- Gender issues are quite common in her family. But she's a lady from hair to toes.
- Even though she might look like some bag lady, she used to sing about other kinds of ladies.
So: Who can guess who this Icon is?
Have you say.