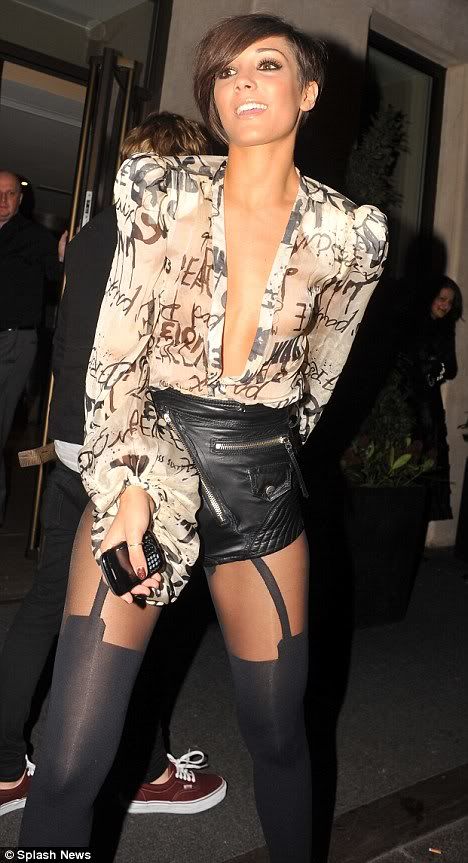 Ghettoculturale LOVES the Saturdays.
After the Sugababes' line-up change and the everlasting rumours about the alleged split of The Pussycat Dolls, the Saturdays are the only Pop Girlband still holding their legs around our ever demanding whore-pop addicted heart.
And we are sure the Saturdays LOVE us in return. Look at Frankie Sandford's hairdo.
And look at her outfit. Isn't she just the bravest girl on earth, facing London chill walking around with nothing more than her pantyhose on?
Frankie. We adore you.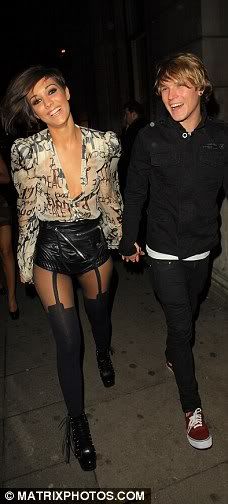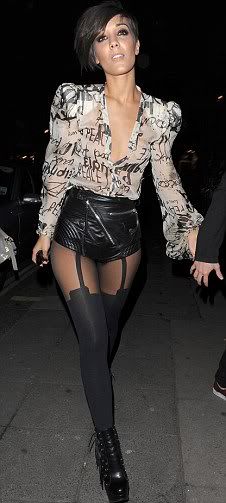 Hooker Pop would definitely miss you, if you were not on this planet. It wouldn't probably miss your voice, but it would surely miss your style.