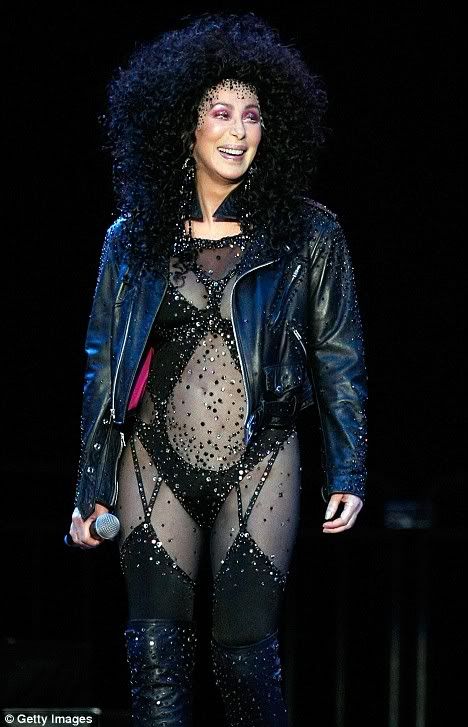 In un'epoca di incertezze, crisi economica e pessimismo globale, resta solo una cosa su cui contare, oltre agli scioperi selvaggi di Trenitalia.
E non stiamo parlando della piastra per i capelli, bensì di Lei.
L'eternamente fulgida Cher.
Più di Ivana Spagna, più della Sciura Madòna, più de LaKylie, Cher è e resterà sempre uguale a se stessa, anche nell'outfit.
Eccola sfoggiare, alla verde età di 62 anni, un suo costumino di scena datato 1992.

Fate anche voi come Cher.
Ravanate nel vostro guardaroba e riproponete un vostro look di 17 anni fa.
Ghettoculturale lo ha già fatto, e non vede l'ora di uscire di casa domattina con indosso quel giaccone giallo foderato di velluto verde prato che gli era stato passato da suo cugino più grande di lui all'epoca della prima media, una tuta bordeaux con elasticoni della Fruit of the Loom e due belle Lumberjack con pompetta (imitazioni della più mainstream Reebok Pump, troppo costose all'epoca).
Il tutto completato da uno zaino di Lupo Alberto.