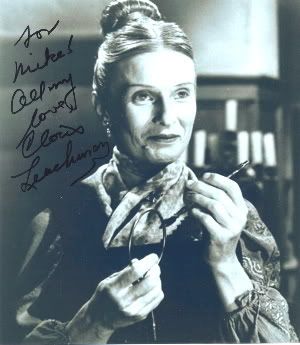 Giusto per rendervi edotti:
Sapevatelo che Cloris Leachman, AKA l'iconica Frau Blucher di "Young Frankenstein",
è nel cast dell'attuale edizione di "Dancing with the Stars"?
Ora sapetelo.
Per la cronaca, la signora ha la bellezza di 82 anni.
E a quanto pare fa mangiare la polvere a quell'inetta lordotica di Kim Kardashian, anche lei concorrente del reality.
A questo punto Ghettoculturale invoca a gran voce il nome di Rossella Falk per l'edizione italiana.
Si accettano proposte alternative.