Interrompiamo le trasmissioni per informarvi che
sono stati consegnati i Glamour Awards- Women of the year.
Un evento mondano unico nella sua inutilità.
Tra le premiate di quest'anno, non ci crederete mai: DANNII MINOGUE!
LaDannii ha vinto un premio, per un'unica volta nella sua vita non è stata surclassata dalla sorella. Si è aggiudicata il premio come "Tv Personality" dell'anno grazie al suo essere integerrima e sempre sul pezzo in qualità di giudice di X-Factor.
Tra le altre donne premiate:
Kate Moss come migliore imprenditrice, Beth Ditto come migliore cantante internazionale, Kelly Osbourne come migliore attrice teatrale.
Kelly Osbourne, sì.
Ma il premio più azzeccato è sicuramente quello che si è aggiudicata Annie Lennox:
"INSPIRATION".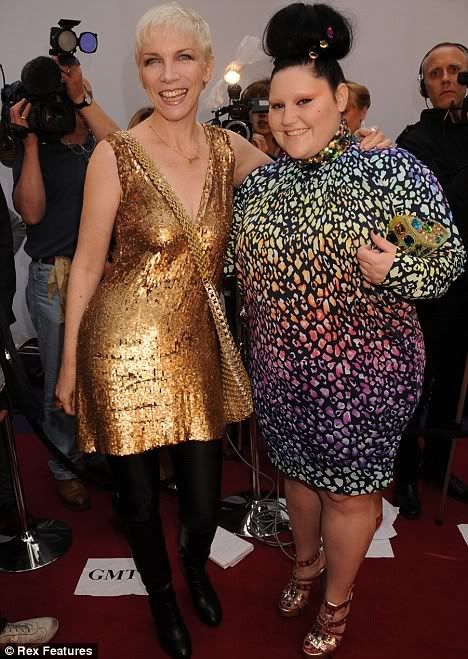 Un contentino niente male, per una che è appena stata scaricata dalla sua etichetta discografica.