I tempi in cui Jordan se ne andava in giro mostrando dita medie ai fotografi e nudità varie sono lontani.
Jordan è ormai una donna adulta, e soprattutto una madre. Jordan non posa più nuda nel paginone centrale del Sun, e non passa le notti in giro per locali ad ubriacarsi tra le braccia di calciatori ed ex membri di boyband caduti in disgrazia.
No. Jordan è ormai una scrittrice apprezzata.
E in quanto tale, per la presentazione della sua terza autobiografia intitolata "Jordan: Pushed to the Limit", ha optato per un look sobrio, signorile ma comunque dinamico e giovane, che focalizzasse l'attenzione sul suo talento artistico.
E si sa che quando si ha tanto talento, si fa fatica a contenerlo.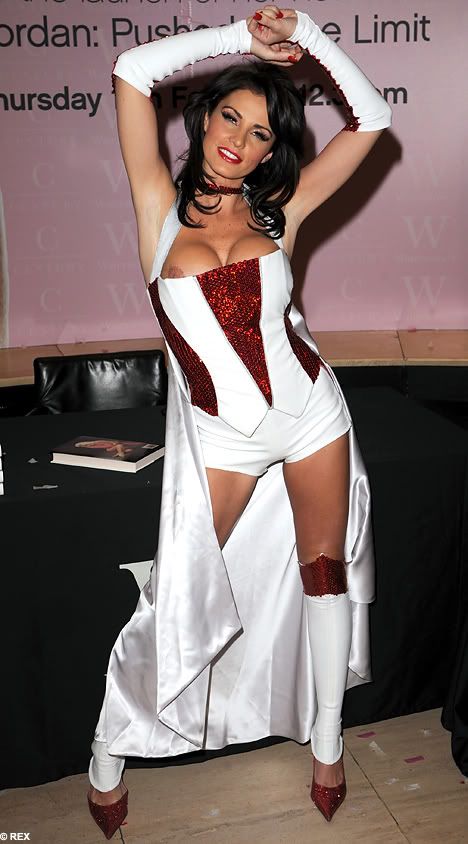 (Detto tra di noi: Ghettoculturale ucciderebbe per un paio di scaldamuscoli extralong come questi!)